DC6BC is the callsign of my radiostation. All countries on this globe give unique callsigns to legal radiostations. The prefix "DC6" tells that the station is based in Germany. The prefix and the suffix "BC" point to a person. I got my licence in the year 1967 after a successful examination from the German PTT.



After the redesign of my web pages the guestbook is now accessible for everyone. Please be careful concerning your e-mail address. The guestbook is not yet spam safe!

The outdoor webcams are up and running again.

During hamradio activities I consider to have one webcam in my shack online.

New shortwave antenna
After several weeks of construction and a lot of tests the multi band antenna became finished last year. The dipoles work on the 160m, 80m, 40m, 20m and 15m band with good results. The 60 meter long construction survived the last storm which came with wind speeds over 120 km/h.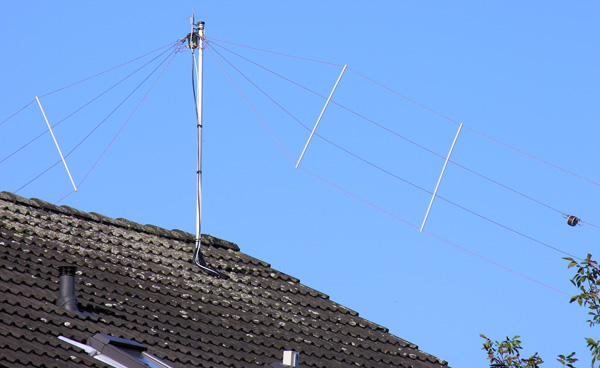 The feed point with balun
more ...
---
Virtual radar
Many airplanes transmit radio signals on 1090 MHz. These signals contain the airplanes speed, height and much more information. You can receive and decode the signals. With a suitable software you can turn your PC to a virtual flight radar. The range of this radar is round about 400 km.
Düsseldorf airspace
more ...
---
Solar Activity Monitor
Solar Wind
Solar X-rays:

Geomagn. Field:

The new NWT became finished within a few hours.

As in the last years we will spend our holidays in Warth/Vorarlberg.
My name is Norbert and I run my own company in the IT business. For more information please visit the webpage of my company:
www.edv-beratung-kuehn.de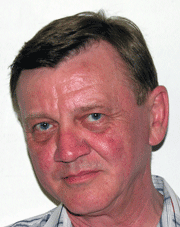 I spend most of my free time with technical hobbies. The hobbies are hamradio, photography, computer, programming, flying, traveling and so on.